Thursday, September 15, 2022
Thursday, October 6, 2022
Thursday, October 27, 2022
Noon – 1 pm
The Space @ Honor Credit Union
4400 Stadium Drive
Discover
Open Doors is back!
With COVID safety still on our minds, we are holding multiple Discover Open Doors luncheon events in a smaller ven
ue throughout the remainder of 2022. They will take place on the dates listed above, Noon-1PM, in The Space at Honor Credit Uni
on on Stadium Drive. Lunch will be served, and you will hear from a shelter guest and member of our Residence Community. As always, there is no cost to attend. Once you hear from our speakers, we hope you will be moved to make a donation in support of our mission and work.
We're thrilled that, once again, we have an anonymous donor who has agreed to match up to $25,000 of gifts made at Discover Open Doors events this year. Additionally, the Irving S. Gilmore Foundation has agreed to match all NEW dollars we receive.
We have 8 tables of six to fill at each event. If you would like to reserve one (or more!) of these tables for you and your friends, colleagues, etc., or a space for yourself, please contact Stacy Vest at svest@odkzoo.com or 269.205.3285.
Please also contact Stacy if you would like to host a table but are not available on any of the dates listed above. More dates may be added if there is a need.
We can't wait to see you!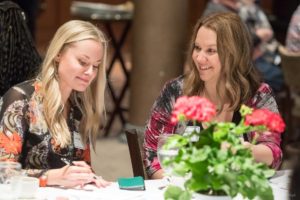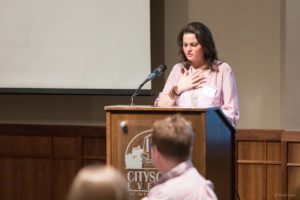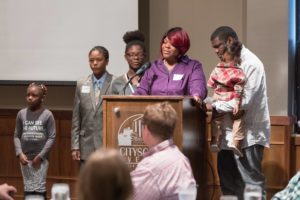 Thank you to our Sponsor:

Sponsorship and Table Hosts