Pathway Home Kalamazoo (PHK) offers a pathway to homeownership for Kalamazoo community members who are currently qualified and committed renters. PHK partners with households to develop generational wealth through homeownership equity.
Open Doors, in partnership with Kalamazoo Neighborhood Housing Services, assists in creating opportunities to redress the historical housing ownership disparities, particularly within Black, Indigenous, and people of color (BIPOC) communities.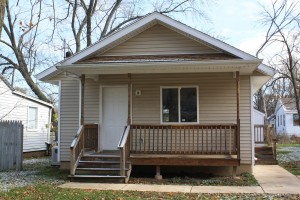 Pathway Home participants receive free financial and homebuyer readiness education, one-on-one homebuyer coaching, and down payment assistance. In addition, Pathway Home program team partners with participants through the entire home buying journey and up to three years after purchase.
To speak to our staff about opportunities for homeownership call Matt Ray, Pathway Home Manger, at (269) 389-0572 or email mray@odkzoo.com.